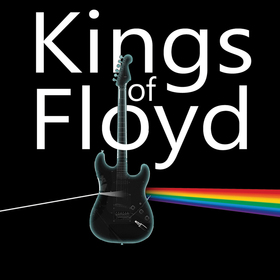 Kings Of Floyd - Kings Of Floyd - Eclipse Tour
Kings Of Floyd &nbsp
Dr.-Gammert-Straße 7a
63906
Erlenbach am Main
Tickets from €35.90 *
Concession price available
Event organiser:
Mark Gillespie, Münsterstraße 79, 52076 Aachen, Deutschland
Information on concessions
Ermäßigungsberechtigt sind Studierende, Schwerbehinderte und Empfänger von Hartz IV.
Begleitpersonen von Schwerbehinderten mit B im Ausweis erhalten freien Eintritt.
Rollstuhlfahrer*innen Plätze entnehmen Sie den Markierungen im Saalplan bei Einzelplatzreservierungen.
Event info
"In einer famosen Live-Inszenierung bietet die Band eine wunderbare
musikalische Reise durch die Hits der erfolgreichsten Phase von Pink Floyd:
von "Meddle" (1971) über "Dark Side of The Moon" (1973), "Wish You
Were Here", "Animals" bis zu "The Wall" (1979), The Division Bell (1994) sowie einige andere
bekannte Stücke. Mit musikalischer Extraklasse, hervorragendem Stage-
Design und großartigem Sound begeistern Kings of Floyd das Publikum
und rufen die nahezu perfekte Illusion eines Pink Floyd Konzertes hervor."