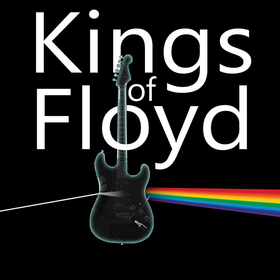 Kings Of Floyd - Kings Of Floyd - Eclipse Tour
Hospitalstraße 4
65549
Limburg an der Lahn
Tickets from €29.90 *
Concession price available
Event organiser:
Mark Gillespie, Münsterstraße 79, 52076 Aachen, Deutschland
Event info
"In einer famosen Live-Inszenierung bietet die Band eine wunderbare
musikalische Reise durch die Hits der erfolgreichsten Phase von Pink Floyd:
von "Meddle" (1971) über "Dark Side of The Moon" (1973), "Wish You
Were Here", "Animals" bis zu "The Wall" (1979), The Division Bell (1994) sowie einige andere
bekannte Stücke. Mit musikalischer Extraklasse, hervorragendem Stage-
Design und großartigem Sound begeistern Kings of Floyd das Publikum
und rufen die nahezu perfekte Illusion eines Pink Floyd Konzertes hervor."
Event location
Stadthalle Limburg
Hospitalstraße 4
65549 Limburg an der Lahn
Germany
Plan route
In Deutschlands Mitte heißt Sie die Stadt Limburg in ihrer Stadthalle herzlich willkommen. Die Josef-Kohlmaier Halle glänzt als Veranstaltungszentrum mit einem umfangreichen Angebot rund um das Thema Tagungen und modernes Eventmanagement.

In einem passenden Ambiente können die unterschiedlichsten Kulturevents von Konzerte über Kabarett- und Theaterabende bis zu Lesungen besucht werden. Zusätzlich steht die Halle für diverse Tagungen, Kongresse, Konferenzen oder private Feiern im festlichen Rahmen zur Verfügung.

Die perfekte Verkehrsanbindung, optimale Parkmöglichkeiten durch die dazugehörige Tiefgarage und die reizvolle Umgebung des Rhein-Main-Gebiets, machen die Josef-Kohlmaier Halle zu einem idealen Veranstaltungsort. Besuchen Sie das moderne und einladende Kulturzentrum der Stadt Limburg.